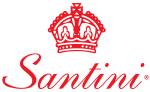 Our brand was born in 1982 dedicated exclusively to the creation of beautiful decorative and religious figures. The immediate success, thanks to the unsurpassed quality and beauty of our products, allowed us to innovate and dabble in the magical world of Christmas. We project tradition, style, good taste and many emotions that make the Christmas celebration a unique and unique season.
Christmas is a special season to enjoy with family and friends. It is one of the most important celebrations of the year because we gather to celebrate the birth of the Child God.
The feeling of love and joy was what gave us life to create the most complete collection of Christmas figures and ornaments. We differentiate ourselves by the unquestionable beauty of our products, their exceptional quality and their bright colors.
Enjoy our greatest Christmas assortment!